Surrounding area
Kevelaer as a pilgrimage location
For more than 350 years, people have come to worship the image of Our Lady, Comforter of the Afflicted in Kevelaer. It attracts almost one million people each year. In 1989, Pope John Paul II came to visit Kevelaer.

Go here to find more information
---
Bicycle hire and repair service:

Hans-Willi Theunissen Miet-Station am Bahnhof
Am Bahnhof 55
47623 Kevelaer, Germany
E: info@fahrradverleih-kevelaer.de
T: + 49 2832 - 97 25 860

Hubert Peters
Annastraße 4
47623 Kevelaer, Germany
T: + 49 2832 78978
F: + 49 2832 70677
E: zweirad.peters@t-online.de
I: www.peters-zweirad.de
Repair service:

Zweirad Michalik
Proprietor Christian Michalik
Annastraße 37
47623 Kevelaer, Germany
T: + 49 2832/5241
F: + 49 2832/70922
E: amichalik@t-online.de
---
Cycle paths and distance from Janssens' Kate
• Lower Rhine route / northern section 0.7 km
'Herrensitz' (manor houses) route, 1.8 km
'2 Länder' (two countries) route, 7.1 km
Train stations:
Kevelaer, 2,9 km
Weeze, 5,6 km
---
ADFC portal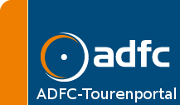 If you like to go on cycling tours, or explore the surrounding area on day trips by bike, then this is the website for you.
The ADFC portal will help you select your route, offering map extracts, GPS tracking and more at a nominal cost.
---
Flughafen Niederrhein, better known as Weeze Airport, is located nearby.
---
Leisure
Irrland
The farm-adventure centre Erlebnispark Irrland is also nearby, offering a wide variety of attractions for young and old alike.
Niederrhein-Tourismus
Here you will find any number of tips on what to do in your free time in the Lower Rhine region, as well as an event calendar for local nature reserves.
De Maasduinen National Park
This national park in the Netherlands is just a short distance from Kevelaer. Take a day-trip here to view the wonderful horseshoe-shaped dunes. It's just like being by the seaside.
Lower Rhine Museum Kevelaer
The Museum für Volkskunde und Kulturgeschichte (museum for folklore and cultural history) in Kevelaer has more to offer than just traditional artefacts. For example, it has a wide range of local handicrafts on display too.